The PopCulteer
February 12, 2010
Vinyl Solutions For Manna Meal
St. John's Episcopal Church was the scene for the All Vinyl Dance Party and Art Auction held to benefit Manna Meal last Saturday evening.  Despite being delayed for a week due to the snow, the fundraiser was a huge success.
DeeJays Mark Davis and John Nelson spun the tunes, and it was great seeing tons of friends from the Charleston art and music scene. Manna Meal is, of course, a great cause, feeding people in need. If you'd like to get involved, contact them at 304-345-7121.
After the jump you'll see a few more shots of the dancing, along with a sampling of the art on display.
"The Bump" was in evidence, during the night:
Here are several more shots of the crowded dance floor:
Many of the artists gathered in the art auction room:
Cool work from Mark Moore:
Some of the neat work by Eric Pardue:
K.D. Lett's amazing art box, inspired the TV show, "Lost."
Great work by Heidi Richardson Evans:
Photography by Naomi Bays and Alex Morgado:
Lady Liberty, by Rebecca Burch:
Very impressive large-format work by Ian Bode:

Two great pieces by Newman Jackson:

Keith Allen's way-cool illustrated pages:
Not being picky, they even let some of my work into the show:
One last sepia shot of the dancers:
Really Good Bad Television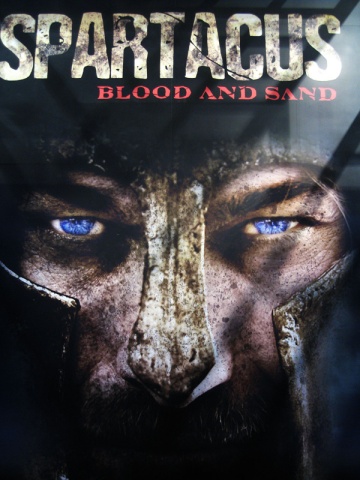 Rock Show Of The Week: The Concept And Mother Nang
Two of the most popular bands that we've had on Radio Free Charleston are teaming up for a killer double bill Friday night at The Empty Glass. The Concept will kick things off with their primo punk at 10 PM. After that, Mother Nang takes over with their unique brand of thinking man's alternative funk.
If you want to see and hear a sample of both bands, check out this post from Pop Cult, which includes four complete episodes of RFC featuring the band.  The cover charge will be five bucks, give or take a couple.
Cool Comic Of The Week: The Torch
Marvel Comic's Human Torch has a bit of a convoluted history. There are actually two or three of them. The original Golden Age Human Torch was not actually human. He was an android, created by scientist Phineas Horton, and was deactivated after WWII after fighting alongside Captain America and against (and later with) The Sub-Mariner . The Human Torch who is in The Fantastic Four is a totally different character.  At one point the android body of the original Human Torch was supposed to have been recycled into a character called The Vision, but I think they've gone back and changed that.
Which is why the original Golden Age Human Torch can be revived in this new 8-issue series written by Alex Ross and Mike Carey, with art by Patrick Berkenkotter and Ross. Even with the daunting task of sorting out which character has which body, who's been reanimated after being killed and who has which super-powers now, Ross and Carey are crafting a compelling story. In it, the original Torch has been placed under mind-control by The Mad Thinker, and is being peddled as a weapon of mass destruction.
I can't make heads or tales of the current Marvel Universe continuity, but The Torch manages to keep from getting bogged down in that mess and tells a tale that takes disparate elements and assembles them in a way that recalls the long-gone glory days of Marvel.
Next Week In PopCult
Look for classic episodes of Radio Free Charleston with some tenuous connection to Valentine's Day on Sunday, plus some kind of nifty thing to look at in Monday Morning Art. Through the week you might also get a dose of cool toy news, if you're good.